Australian South sea CULTURED pearls
Australian South Sea cultured pearls from Paspaley are some of the rarest and most valuable of all pearl types. The South Sea pearl oyster, the Pinctada maxima, is the largest and rarest pearl oyster and produces the finest pearl nacre of any mollusc.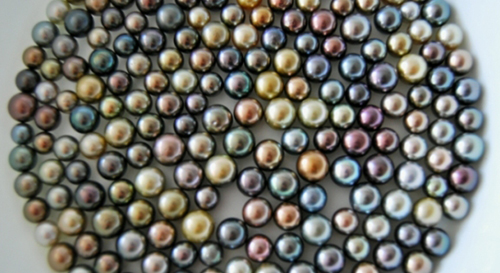 fiji cultured pearls
Fiji cultured pearls by J. Hunter have come a long way from its very humble beginnings on a remote coastal township in the South Pacific. Today, it can be found alongside some of the leading luxury jewellery brands worldwide. And we like to think the beauty of our pearls is more than skin deep. For, besides their unique, natural hues – unmatched anywhere in the pearling world – it is the story of how they are grown that truly sets them apart.
Golden SOUTH SEA CULTURED PEARLS
Jewelmer is a pioneer pearl producer that has successfully cultivated pearls with a rich, natural golden color. Through decades of research and biotechnology, Jewelmer has perfected the breeding process that produces gold-lipped Pinctada maxima pearl oysters capable of growing large, lustrous, golden pearls. This deep gold color is characteristic of the South Sea pearls produced in the Philippines.